About Us
Established in 1875, Woods Furniture is one of the largest quality furniture stores in the South West of England. Read more about our long and distinguished past ...
Save
---
Woods Domestic Stores were established in 1875.
---
---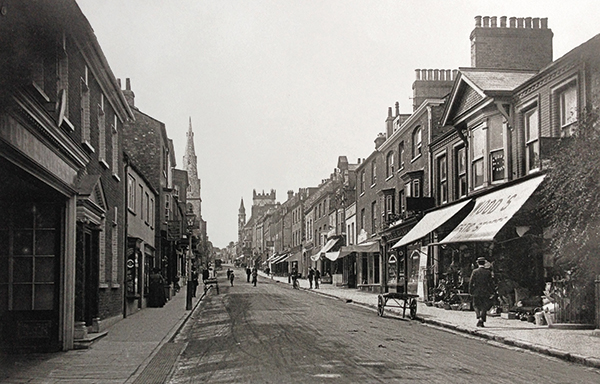 1913 - Woods Domestic Stores
Early 20th Century
By 1907 Woods had expanded to two stores: Woods Domestic Stores at 48 High East Street and a furniture store at 35 High East Street where the business still trades to this day.
---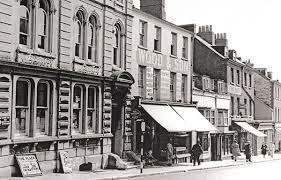 1941 - 35 High East Street
Woods Domestic Stores sold everything from baskets and china to furniture while the other store focused on furniture, flooring and curtains.
---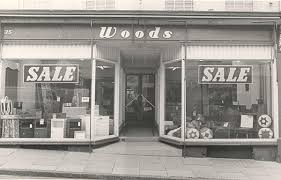 1980s - 35 High East Street
Late 20th Century
In the mid-1980s, the 48 High East Street store was sold and the 35 High East Street premises expanded to include number 34.
Around this time Woods Furniture also became members of AIS (the Association of independent stores) which gave us the buying power to compete with the national chain stores on product range, service and price.
---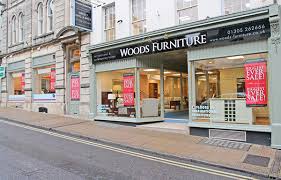 2014 - 34-35 High East Street
21st Century
By the Millennium, business was booming. Then, in 2011, the store underwent a major refurbishment, bringing the business right up to date and stocking leading names like Stressless, Neptune, Collins & Hayes, GPlan and Harrison to name but a few.
Today Woods Furniture boasts 10,000 sq feet over four floors, located right in the heart of Dorset's County Town, with free customer parking at the rear. We've also successfully made the transition to ecommerce which offers a new way for our customer to shop.
Thanks to our reputation, loyal customers come from far and wide to shop at Woods. Yet, despite our size and success, we still remain true to our original ethos: an independent, local retailer committed to delivering excellent value for money, a first-class range and outstanding customer care.
But don't just take our word for it - read what our customers have to say about us.
Save
Save
Save
---
Woods at Brewery Square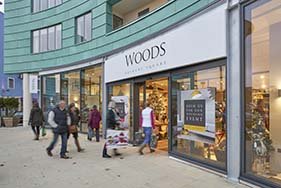 November 2016
In addition to our showroom in High East Street, our new Woods at Brewery Square showroom opened in November 2016.
This new contemporary showroom offers wall-to-wall stunning furniture and beautiful home accessories.
---
Keep up with the latest news and offers from Woods by signing up to our email newsletter, liking us on Facebook and following us on Instagram.
---