Ercol Furniture
Ercol was established 101 years ago in 1920 by Lucian R Ercolani in High Wycombe, the centre of English furniture making. He was intent on designing and producing relevant and honest furniture, design and people were the cornerstones of his company from the very beginning. This remains true of the company today, it remains family owned with Lucian's grandson and great grandson both in the business to continue his belief today.
Design has always been at the heart of Ercol. Our designs constantly evolve to reflect how we live today. We have a talented In-House design team and furniture technicians, to create and develop our furniture designs, we also collaborate with external designers to create unique pieces all of which are made with integrity and fit for purpose.
Here at Woods, we are extremely proud Ercol stockists, so why not pop by our showroom today to pick up an Ercol furniture catalogue?
---
---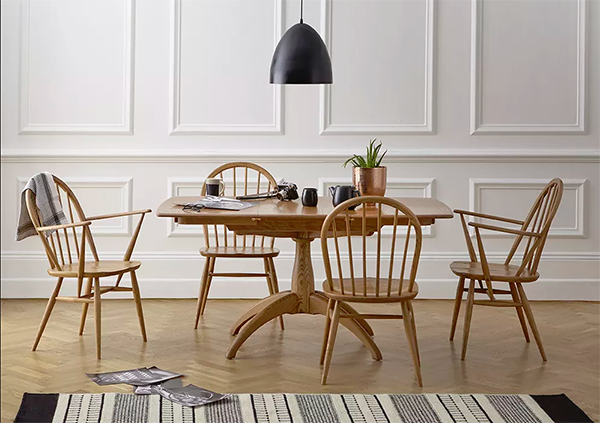 Ercol Table and Chairs
We stock a wide range of Ercol table and chairs from a variety of Ercol dining collections. Their dining collections feature stunning, minimalistic designs and so our Ercol dining table and chairs will complement anyone's home.
You will find an array of Ercol dining chairs and tables in our store, including the popular Ercol Bosco dining range and the simple yet stylish Teramo range.
Shop Ercol Tables
---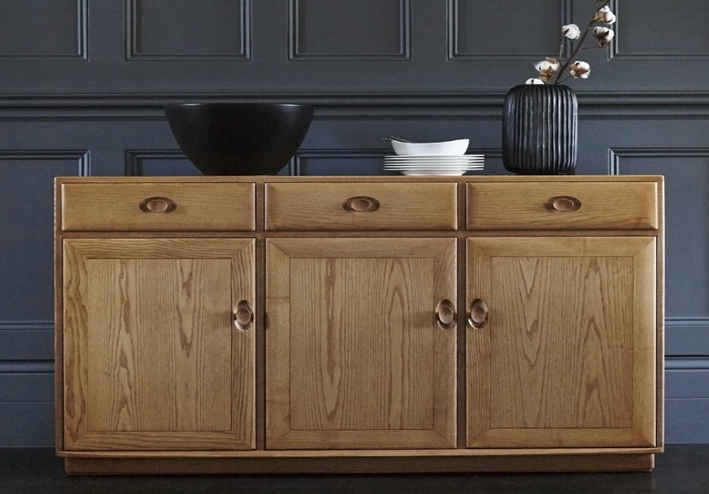 Ercol Sideboards
Are you looking for an Ercol sideboard? This Ercol Windsor Sideboard is the perfect spacious storage solution for your home whilst providing you with a place to display your home accessories. This lovely Ercol Windsor Sideboard will sit elegantly in your dining room, hallway or living space. It is made from solid Ash wood and beautifully finished in a soft sheen lacquer.
Shop Ercol Sideboards
---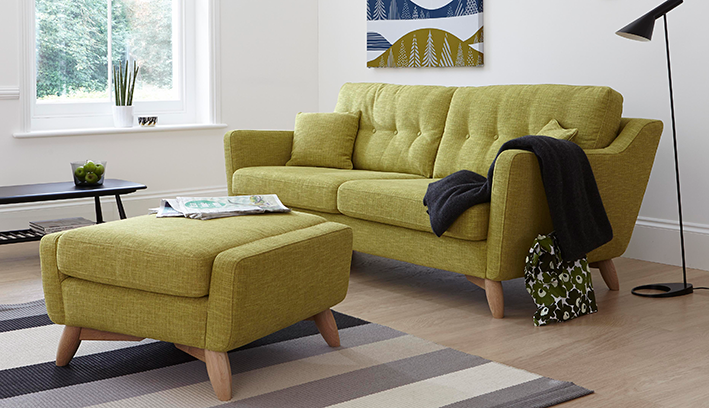 Ercol Sofas
Relax, put your feet up with our Ercol sofa range. The Ercol Cosenza collection displays retro undertones but with a contemporary twist - the perfect focal point for your living room. Alternatively, the Ercol Novara sofa offers a simpler style with deep inviting cushions and beautiful upholstery.
Shop Ercol Sofas
---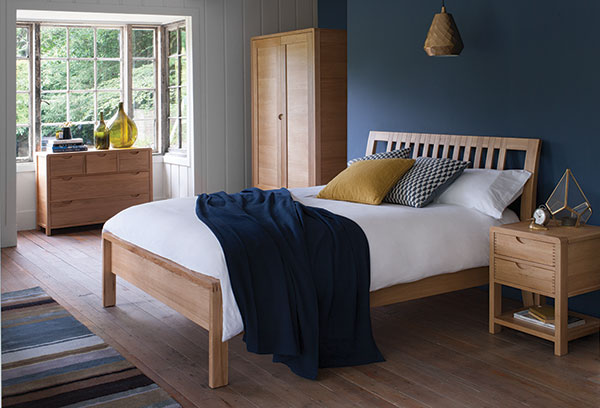 Ercol Bedroom Furniture
We stock a wide range of Ercol bedroom furniture. If you're looking for an Ercol bed with a natural style then you will fall in love with their Bosco and Teramo collections. An Ercol bed frame will sit perfectly in any style of home.
Why not check out the Ercol Bosco and Ercol Teramo bedroom collections?
Shop Ercol Bedroom Furniture
---
Would you like more information on our Ercol range?
As a reliable Ercol furniture outlet, we stock a wide range of popular Ercol furniture collections. Why not call or visit our store to find out more about the Ercol furniture we have to offer? We are able to provide an Ercol furniture catalogue for you to browse at your leisure and our store can help you to find the perfect pieces for your home. We are extremely proud Ercol stockists and would love to welcome you to our showroom in Dorchester, Dorset.
---
---