Interior Design Service
At Woods we tailor our design service to suit you and your needs. Whether you are looking for inspiration and guidance on new furniture or help managing a larger project, our team and in-house interior designer can help you on your design journey. With a wealth of experience supplying furniture, kitchens, flooring and home accessories to homes all over the country, an interior design service is just another way that Woods can offer the best customer experience.
---
Meet Our Interior designer…
Poppy has always had a passion for beautiful design and during her college years spent much time wandering around beautiful cities drawing inspiration from architecture and taking internships with knitwear designers, ateliers and fashion designers. However, it was moving abroad and designing and building her own home from the ground up that really cemented her desire to move into interior design. The experience gave her invaluable insight into project management, budgeting, time management and the evolution of a project from start to finish. Often sourcing materials and furnishings from all over the world. The project resulted in a beautiful glass fronted, four-bedroom, two bath family home, at the base of a mountain overlooking the sea.
Poppy Says...
"I believe that a beautiful room can be achieved, no matter the style, budget or function of a space. That a home should reflect the people that live there, not just emulate an interior magazine or the latest trend. I believe that function and comfort come first, but that beautiful design is good for the soul. And when both come together magic happens.
Since joining Woods I have added to my qualifications with interior design courses through Staffordshire university as well as attending conferences in California and the UK. I'm regularly at design shows, being constantly inspired by up and coming designers and interior trends. I love mixing the old and the new. Combining new key pieces with a beloved old leather armchair or a grandfather's bookcase."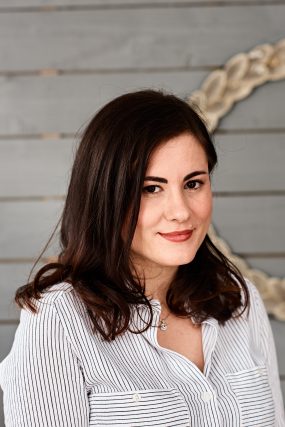 ---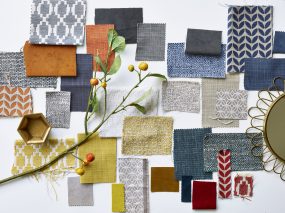 Interior design service
Step 1 Initial Consultation
A discussion in-store to understand your requirements establish a brief.
Step 2 Site Visit
An onsite visit to look at the space, further discuss requirements, and look at how colours and fabric swatches work in their intended setting.
Step 3 Concept Board
Following this, you will receive a concept board and detailed estimates that respond to the brief.
Step 4 Installation
We will manage the ordering process from start to finish and our white glove delivery team will install your pieces in-situ in your home at your convenience. If necessary, your designer will be there to style and dress the room.
---