Painted Furniture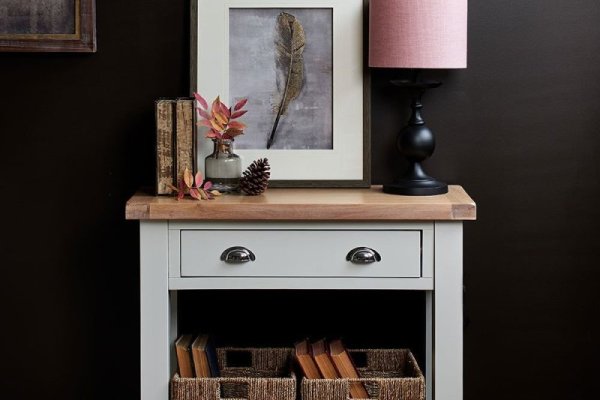 Painted furniture is one of the most popular trends in home interiors today. Add understated character and style to your home with quality painted furniture pieces from our collection.
---
Tetbury Painted Oak Dresser Top
Looking for a beautifully painted top for your sideboard or dresser? Your Tetbury Dresser Top is the perfect addition. With its painted white finish, and stunning oak and oak veneer top, adds a contemporary edge to your living space. Boasts with chrome cup handles giving this piece an elegant touch. Whilst clean lines, leave you with an understated fresh look. Team it up with your Tetbury sideboard...
Tetbury Painted Oak Console Table
Transform your hallway or living space with the Tetbury white painted oak console table. Featuring a beautifully contrasting bare oak top, this chic soft white console table with drawer and two wicker baskets is superb for storing away scarfs, hats and gloves.The Tetbury white console table will add a hint of coastal charm to your hallway or living room. Team this white hall table with the rest of...